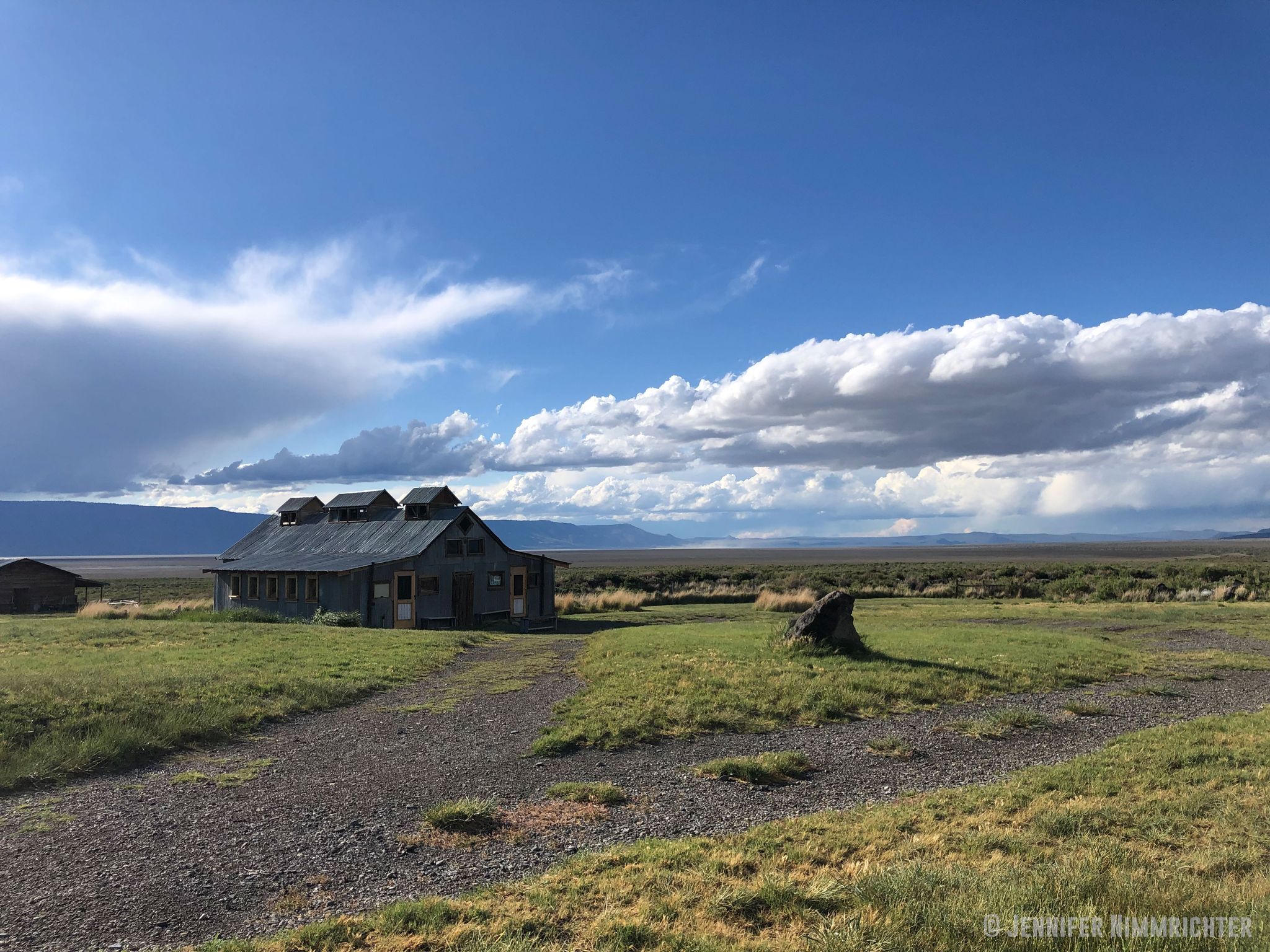 Preface
Traveling is medicine for the soul; nothing makes a trip better than enjoying a relaxing afternoon in picturesque sceneries. Oregon is certainly no exception to such breathtaking sights! One place in particular you should visit, should you ever blaze a trail through Oregon, is a hidden gem known as Summer Lake Hot Springs!
Characterized by ancient healing water from its natural hot springs, surrounded in part by lush low laying mountains, and set in the chromatic verdant high deserts of Central Oregon, you will find Summer Lake Hot Springs in all its rustic splendor!
History
The area around the hot springs was originally found in 1843 during an Oregon Trail expedition lead by explorer John C Fremont. Noting the muggy climate of the area, Fremont coined the name "Summer Lake" for the shallow lake formation just north of the hot springs.
Long before being developed, local legends as far back as native American folklore, tell stories of those who would carry others with arthritis or any number of other ailments to the hot springs, to soak in their warm healing waters to help alleviate some of their aches and pains.
However, the first person to capitalize on the hot springs medicinal healing powers, was Jonas Woodward who owned the property in the early 1900s.  Legend has it, that Woodward would carve out large logs and fill them with soothingly warm water from the springs for people to bathe in.  Eventually a wooden-lined swimming pool and a bathhouse replaced the primitive log baths.
Sometime in the early 1920s the property was purchased by George Minton.  In 1928 Claude Minton, who was Minton's son, replaced the wooden pool with a concrete pool and covered it with a corrugated steel bathhouse.  The basis for this same structure, with its steel-colored walls, brown wooden trim, steep pitched roof and gables which help the steam to vent outside, is the very same one that can be visited today!  A scene so simple and yet so picturesque it is quite often seen used on computer wallpapers!
In the 1950s, the resort came under the ownership of Jeff McDaniel. McDaniel kept the original bathhouse and added a few cottages and a barn.  He later, installed some hookups for people who liked to travel in RVs.
The property remained in the McDaniel family for several years, until 1997 when McDaniel's son decided to sell the bathhouse and everything on the 145-acre property to the current owner, Duane Graham.
Over time, Mr. Graham has been gradually transforming the resort, adding studio cabins, duplexes, tent camping spaces, and picnic tables, all while maintaining the original rustic ambiance, while at the same time keeping the environment and eco-system in the highest of priority! Summer Lake Hot Springs prides itself on being a green hot spring retreat, meant to reconnect people with nature, and seeks to give them a break from their bleak urban settings and monotony of their everyday suburban lives.
Features
If you want to get away from your hectic day-to-day life, then Summer Lake hot springs is the perfect place to visit! Here, you can relax in a steam bath while watching the sunset.
You can enjoy expansive deserts on the Northern side or breathtaking mountain views to your south.
Since the bathhouse resort sits on ancient historical grounds, petroglyphs, archeological sites, and bird sanctuaries are abound.
At the location, you can access many features such as:
A 15-by-30, 3.5-5 ft deep swimming-size indoor pool
Low voltage lights, solar power, recycled wood, and geo-thermally radiated pools for energy conservation
360-degree views of the desert
Wildlife pond and nature trails
3 outdoor rock pools
Cell service
If you enjoy your alone time, away from busy days, you should visit Summer Lake for a weekend getaway!
Healing Waters
One of the attractive features unique to Summer Lake Hot springs is the water. Both indoor and outdoor pools receive water at about 20 gallons per minute. Thanks to the pressure, there is no need to add chemical treatment to the water.
Moreover, the water flowing into the indoor and outdoor pools is packed with natural minerals, making it a complex spring. The water contains some levels of sodium, chloride, potassium, silica, and sulfur. These minerals play a significant role in soothing your skin! Silica is especially good for soothing irritations on dry skin.
There are also trace amounts of boron, calcium, and magnesium in the water, alongside hydrogen carbonate, iron, aluminum, and lithium.
The mineral content in the water keeps your skin moist, unlike what you experience in a plain water pool.
Accommodations
As you plan your trip to Summer Lake hot springs, there are many options to choose from on how you can spend your stay there. There are the houses and cabins, with their cute and adoring names, which have geo-thermally heated floors, fans and space heaters, as well as a variety of options for kitchens/ kitchenettes, and bathrooms with or without showers.
Alternatively, if you travel with your RV, you can book an RV hookup spot with a fire pit, water, sewer, electric charger, and access to the outdoor rock pools and swimming pool.
Or if primitive is more your thing, pitch a tent at one of the camping sites, which are also equipped with fire pits, a bathroom/shower, as well as access to all pools.
Why Summer Lake Hot Springs is the perfect travel destination
Summer Lake springs are located within the unique setting of the alkali lake region in Oregon's high desert. Thanks to this, you can enjoy plenty of indoor and outdoor recreational activities. This is what makes Summer Lake hot springs so famous for occasional workshops and festivals.
While enjoying a relaxing vacation, you do not want any interruptions from work or school. If that is your goal, then Summer lake hot springs is an ideal setting for you! At Summer Lake hot springs in Oregon, you do not have a TV or Wi-Fi connection. However, if you need to make an emergency phone call, there is cell service around the resort.
Conclusion
Nothing soothes your skin better than a mineral bath in a nice warm artesian hot spring pool! Just like nothing soothes your soul more than enjoying the vast open lands and/or gorgeous sunsets over the mountains! You can find all that and more at Summer Lake Hot Springs! Here is where you can travel with your family, friends, and partners while you relax and enjoy!
The gorgeous images used in this article were captured by Jennifer
of The Sheepwalk Wool & Works on a recent visit to Summer Lake Hot Springs.
Please check out their website and Facebook page! Many thanks to her for allowing me to use them here!